L

ine Smoothing Lip Gloss has a cushiony texture and a glossy finish. This multi-functional gloss is long-lasting, smoothes the appearance of lines and wrinkles, and leaves your lips feeling soft, full, and supple. Line Smoothing Lip Gloss also helps protect against photo-aging and is paraben-free.
Cushiony texture with a shiny, glossy finish Makes lips feel smooth, never sticky or tacky This multi-functional gloss smoothes the appearance of bothersome lines and wrinkles while conditioning and softening lips and adding shiny color All About Line Smoothing Lip Gloss 2 New Shades!
Pinkberry & No Wine-ing Available in 12 luscious shades: NEW! Pinkberry - a muted raspberry NEW! No Wine-ing - a sheer blackberry wine NEW! Posey - A dusty pink rose NEW! Rosetta - A honeyed rose with golden glimmer Pinkalicious - A shimmering jewel pink Little Bo Pink - A glistening baby pink Brandy Girl - A glistening rose gold Berry Chic - A berry mauve Model Mauve - A glistening mauve-pink Spumante - A shimmering champagne Pinkly Nude - A nude pink beige BACK by popular demand! Coco - sheer cool cocoa with pearl window.
Brown Algae stimulates collagen Golden Seaweed helps protect against DNA damage produced by UV lights. Long-lasting - Lips feel softer, full, smoother, and more supple for hours Stays in place - doesn't feather or bleed Protects against photo-aging Paraben-Free Clinically Tested, Non-Irritating Allergy Tested, Certified Cruelty-Free, Made in USA MOMMY MAKEUP LINE SMOOTHING LIP GLOSS.

Line Smoothing Lip Gloss
from:
Mommy Makeup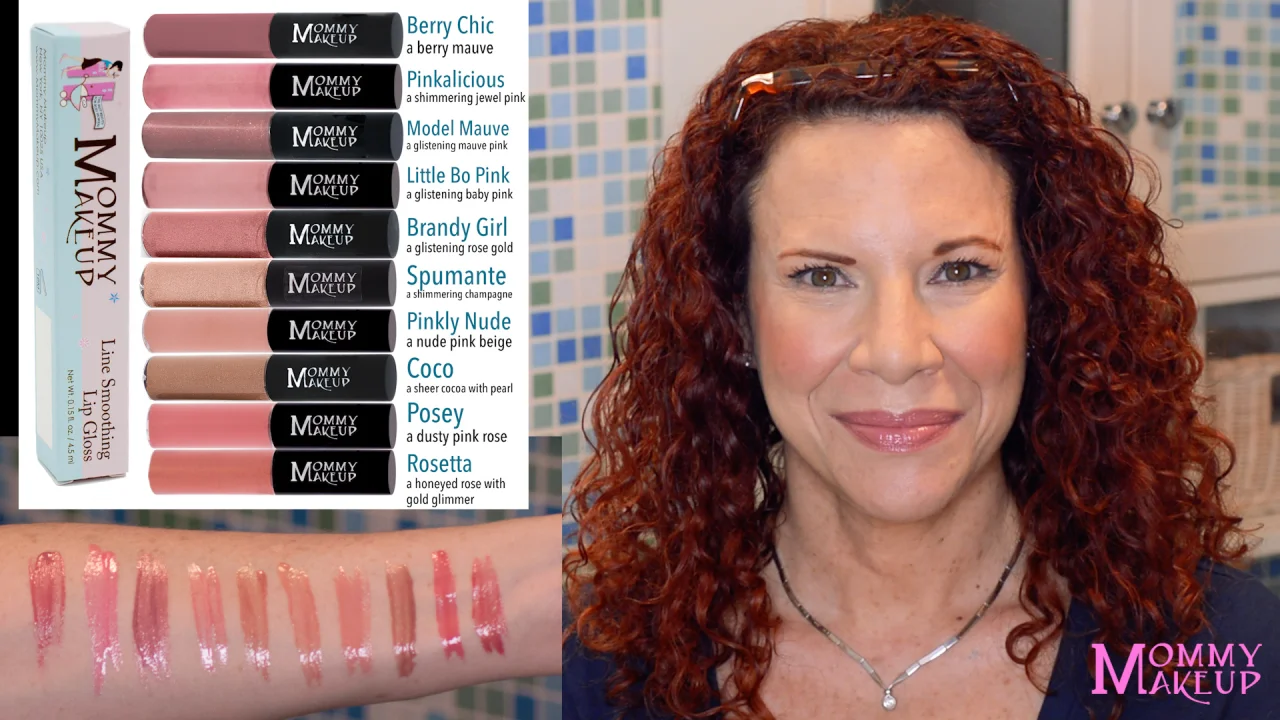 Line Smoothing Lip Gloss - $19
from:
Mommy Makeup
Enjoy your day,
❤️ Lea.
---
Disclosure: This post may contain referral links which I receive a little commission when you purchase through it at no additional cost from you, thank you!